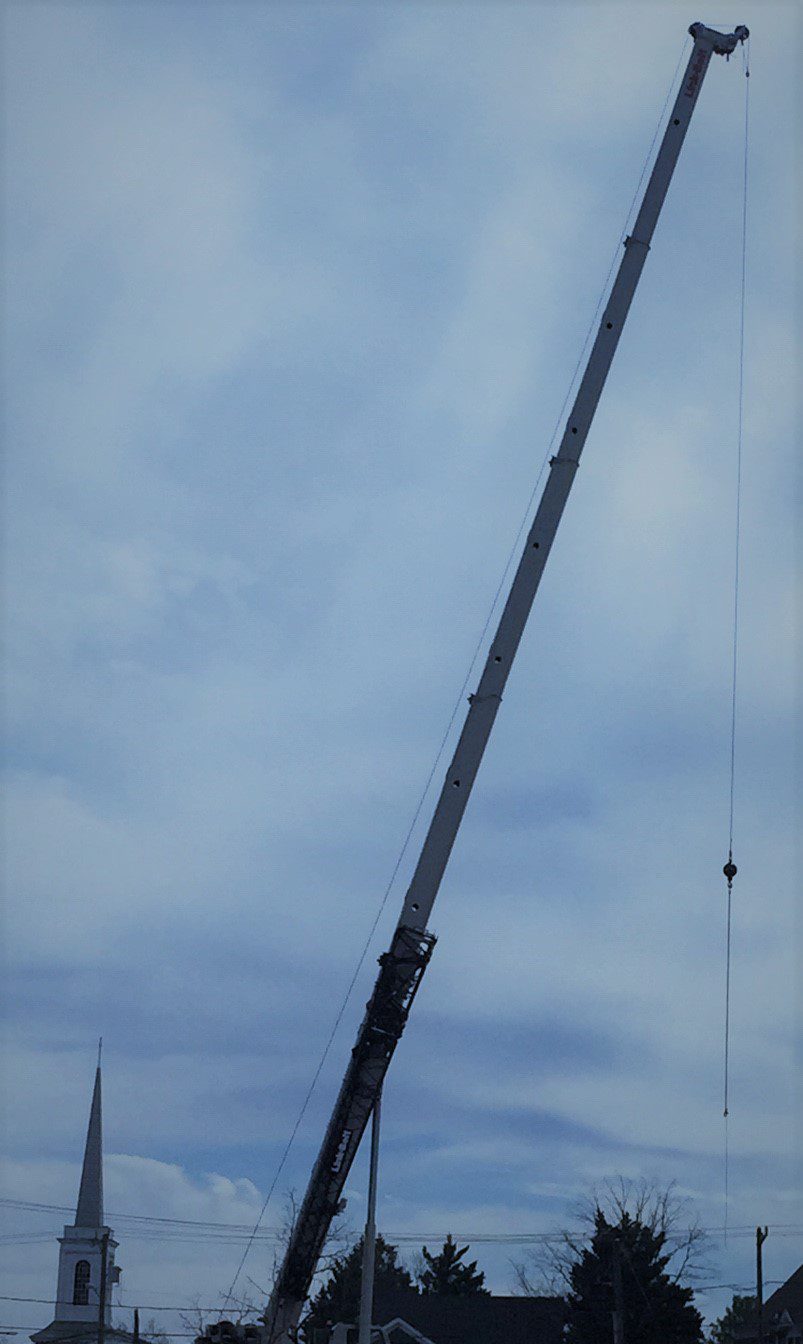 As winter and Covid finally recede into the past, we are looking forward to an exciting and busy spring.  Our Church of Pentecost project in Lorton is complete and the church is starting to move into their new building, which features two sanctuaries and a large fellowship hall.  Immanuel Anglican Church in Manassas continues to move toward completion later this summer.  Projects at Arlington Church of Christ and Chantilly's Pleasant Valley United Methodist Church are both wrapping up later this month, and the steel has arrived at Columba Baptist Church in Falls Church – over the next several weeks that building will start to take shape (left: The crane has arrived at Columbia Baptist! below: Rendering of the new Columbia Baptist Church sanctuary).  We continue to work with St. Mark's Lutheran Church in Springfield and Grace Bible Church in Lorton, to define their projects as they move forward.  We are also working with local building managers and contractors on the tenant fit-outs for several office and retail buildings in McLean, and quickly designed the repairs to a bank that was damaged by an errant car.
In West Virginia, we are working to wrap up two projects at James Rumsey Technical Institute and are also designing the renovation of their Early Childhood Center across the street from their main campus in Hedgesville.  Later this spring, we hope to start working with Asbury United Methodist
Church in Charles Town.  We've designed several projects for them over the years and are now looking to renovate their recreation building.  And we just found out that the AMP phase 2 project at Sam Michaels Park outside of Charles Town has received funding; we are getting started on engineering and permitting for their rest rooms, concessions, and ticketing building (left: The performance area of Sam Michaels Park Amphitheater was part of our first phase of the project).
We are positioned to take on more projects in the near future, so if your church, school, or business is looking for a great firm to help make your building dreams into reality, we would love to hear from you.