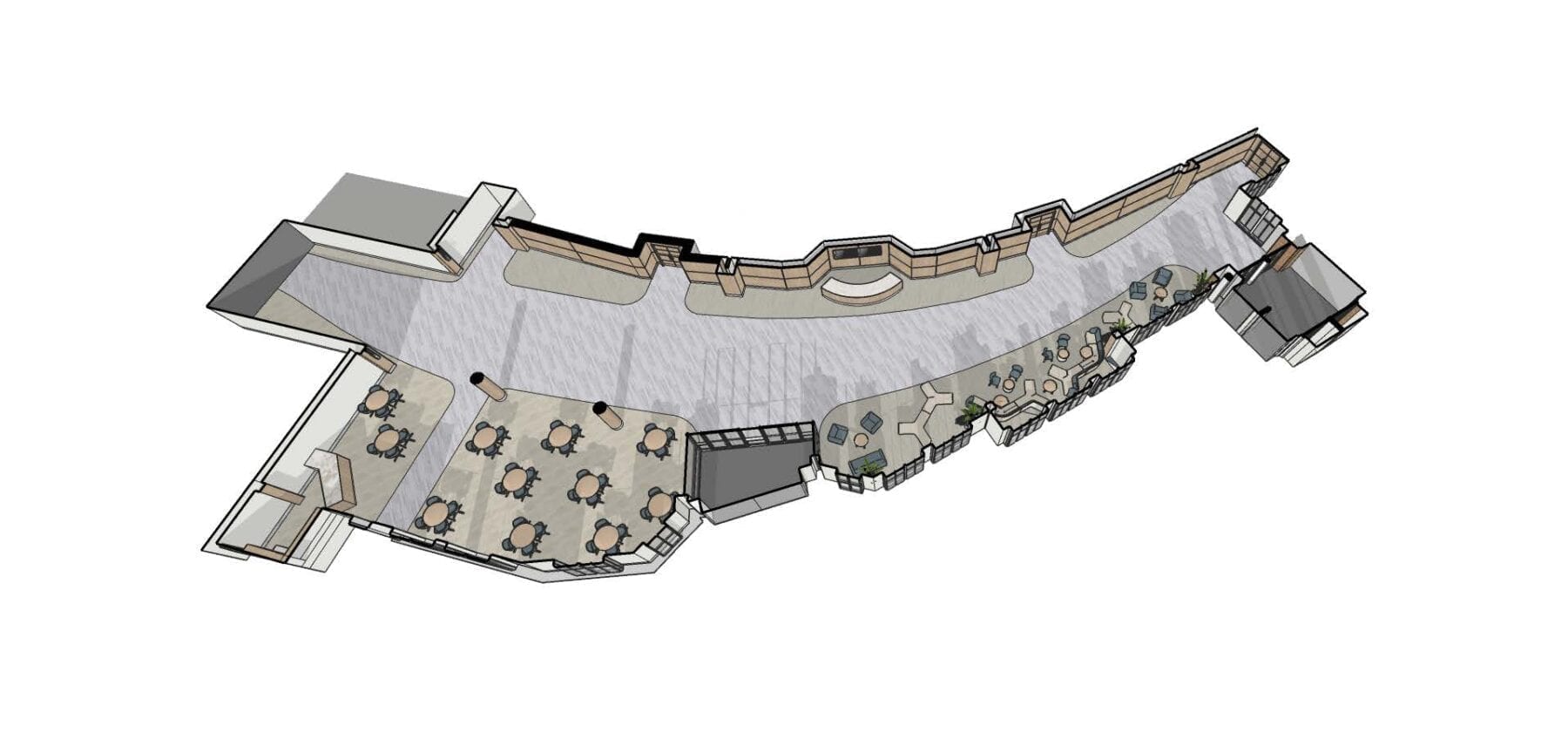 Columbia Baptist Church is located within the city of Falls Church and owns most of the city block on which it is built. While the church has had several additions over the years, the existing sanctuary proved inadequate for the congregation's growth and needs. That's where HLR Architects comes in.
Our primary focus for the Master Plan was on designing a new sanctuary that could be constructed while the existing church remained open.
The project's first phase includes developing the site and new parking lot and relocating the incoming power transformer to the opposite side of the building, away from the construction area.
The second phase includes building a state-of-the-art sanctuary seating about 1,150 persons, a new, large gathering foyer, and several classrooms. The new foyer will link to a new entrance through the current building. Additionally, a 125-foot steeple will accentuate the new building, identifying it unmistakably as a church.
The existing building then will receive some renovations like decreasing the size of the current sanctuary and transforming it into a chapel. The former balcony and space below the chapel will turn into several children's classrooms and a new, wide walkway that extends through the existing building to access a second parking lot across the street.