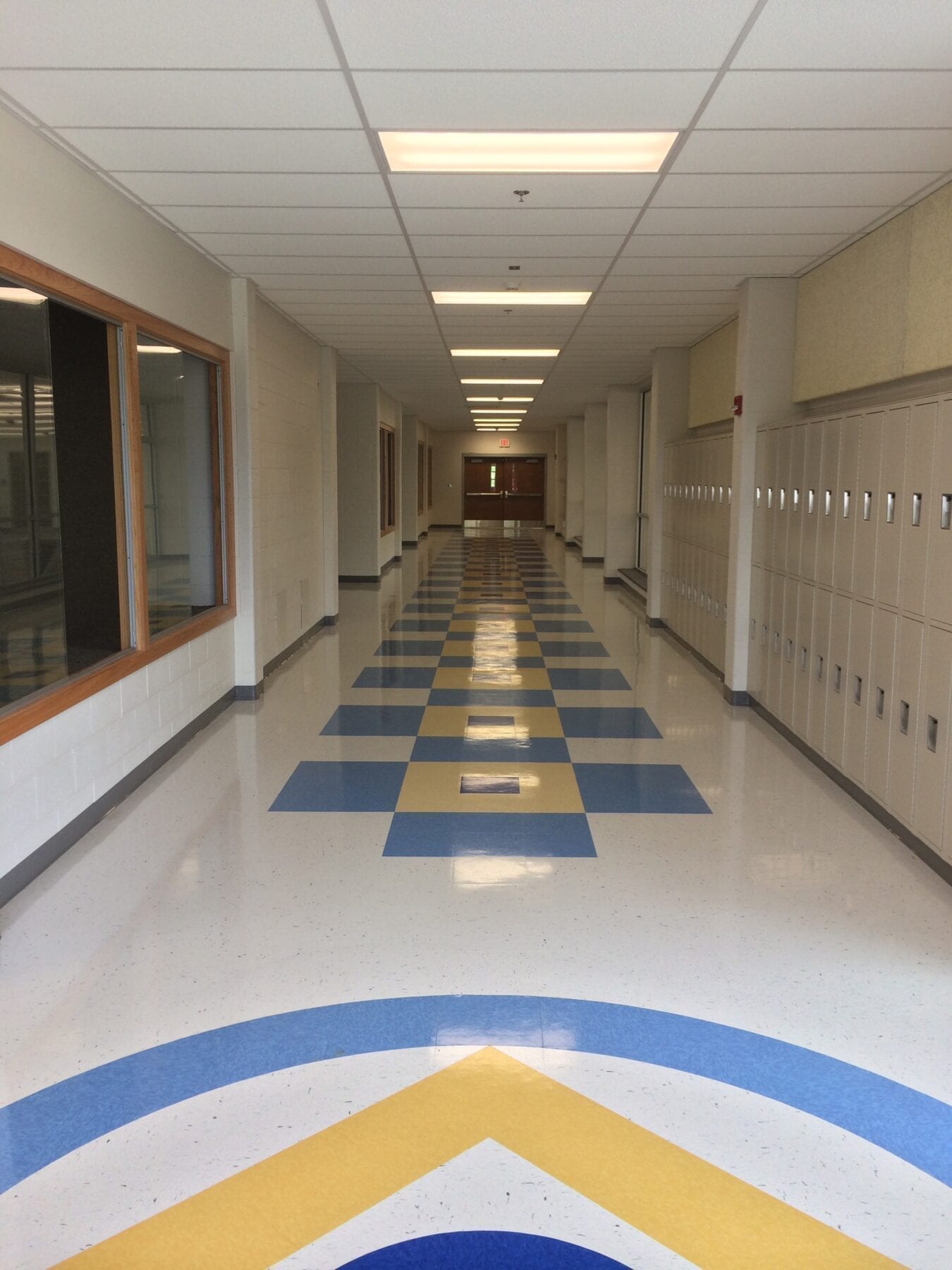 Harpers Ferry Middle School is special because this school was originally scheduled for demolition but, after the local community spoke up to save it, the Jefferson County School District came to HLR Architects.
For this project, one of our main focuses was to design a renovation and addition that would give the old building a new future.
The addition is over 51,000 square feet in area, with 22 new classrooms. Also, 27,000 square feet of the existing building was renovated as a part of this project. A new cafeteria, gym, media center, and music suite were added in as well. On the outside, new bus traffic patterns were created and the football field was relocated.
While the addition respects the architecture of the existing school with a brick façade, precast concrete sills and large energy-efficient double-hung windows, the entire school is now fitted with 21st-century technology.
We are excited to bring the new look and feel of Harpers Ferry Middle School to you!
Check out some other educational facilities we have designed here