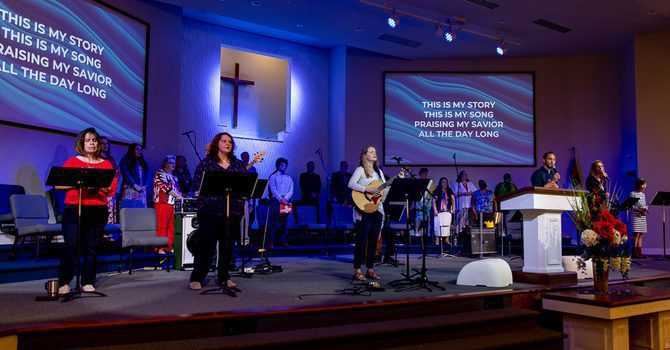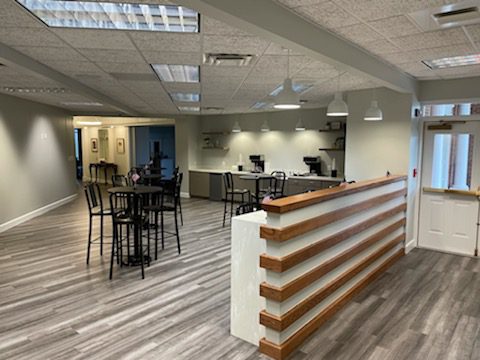 Battlefield Baptist Church is blessed with a prominent location on a major highway just north of Warrenton, Virginia.  For years the church has stood high on a hill, visible for long distances in each direction.  Its steeple served as a landmark for local residents and travelers.
The original sanctuary was built in 1983,  and over the years the roof began to leak at the steeple.  The church had to remove the steeple to facilitate roof repairs, so they asked Helbing Lipp Recny Architects (HLR) for assistance in replacing it.  HLR's designers came up with a bold design solution; creating a new tower feature on the front of the building and topping it with a new, taller steeple.
HLR also developed a new "look" for the sanctuary, replacing dated chandeliers and fluorescent strip lighting  with a new "cloud" ceiling design, recessed lighting and new contemporary pendant fixtures. The platform was completely redesigned to allow more flexibility , and a lift was installed to provide access for everyone. An entirely new audio-video and lighting system was also part of the project
Along with the exterior improvements, the church desired to update their sanctuary and support spaces.
Outside of the sanctuary, the narthex and restrooms were redone, and a classroom off the narthex was converted into a coffee area.
Battlefield Baptist Church now has a building that represents their mission: to Love God, Love God's Word, and Love People.