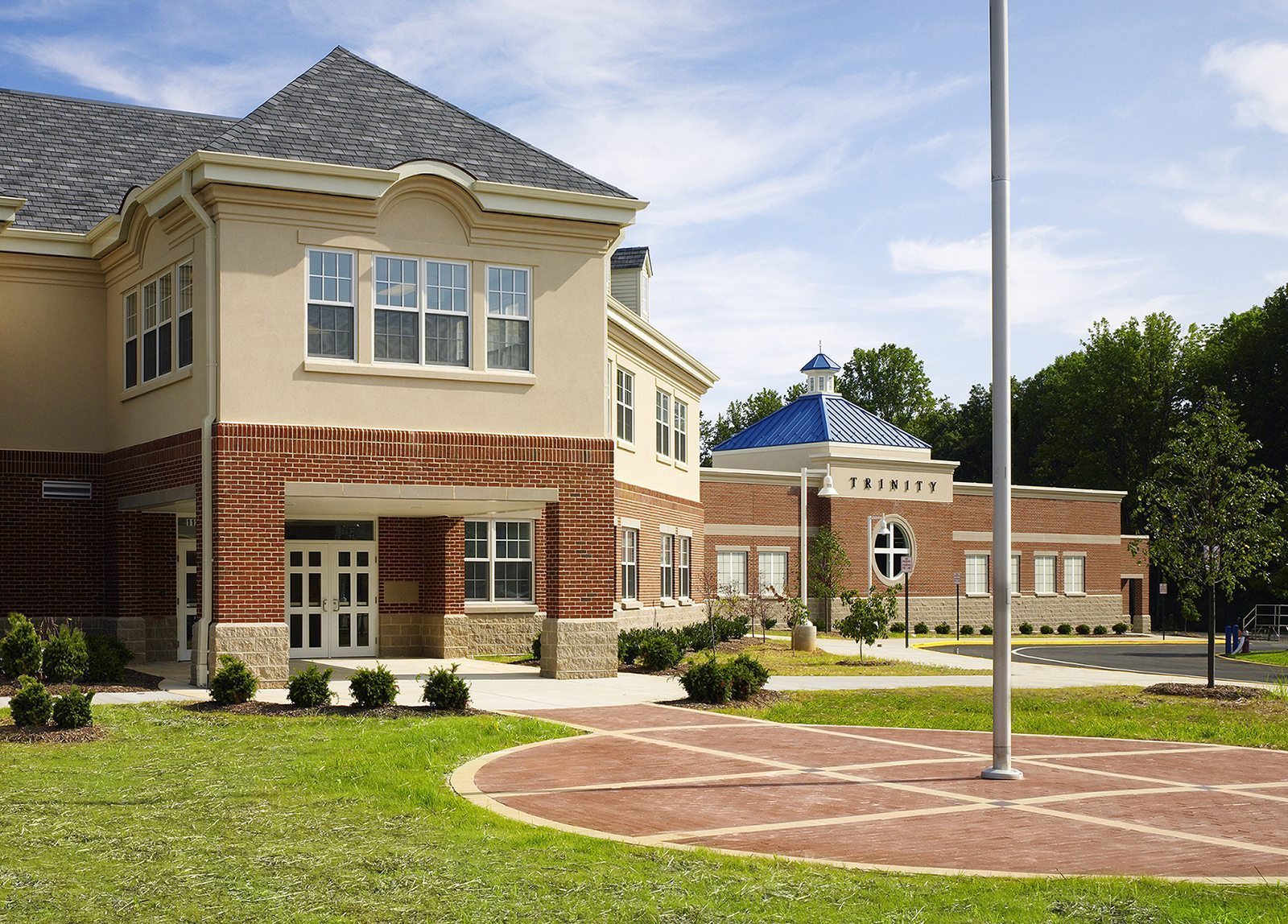 ---
In the heart of Fairfax, Trinity Christian School overlooks a lake, its brick walls reflected in the rippling water. The school is a mainstay of faith-driven education for local children, instilling compassionate values into young hearts and minds.
Trinity has grown over the years to accommodate more students. Christian School Products magazine reports that the school educates more than 650 students, a significant uptick from 10 years ago. Back then, there were only 41 students in first through third grade.
Helbing Lipp Recny Architects was blessed to work with the school on two expansion projects, designing new classroom buildings for Trinity's Lower and Upper Schools. We are proud of all Trinity has achieved.
"It's nice to see a Christian school like this as good or better than the schools in Fairfax County," HLR former president David A. Lipp said. "The public schools get millions of dollars from the county but private schools like this typically don't have that kind of money."
Find out more about our designs in our portfolio. If you have questions about schools or other building projects, please contact us anytime.