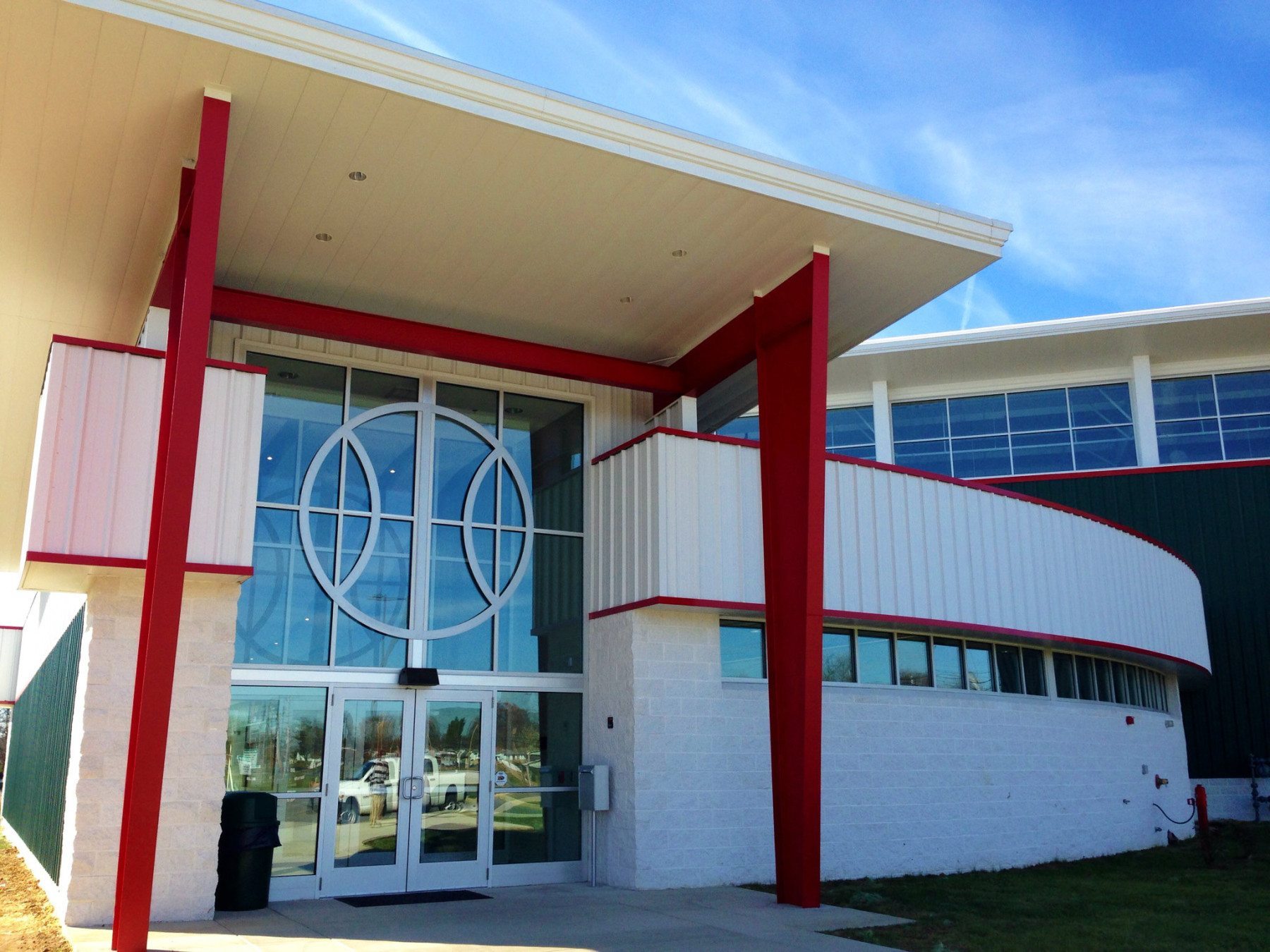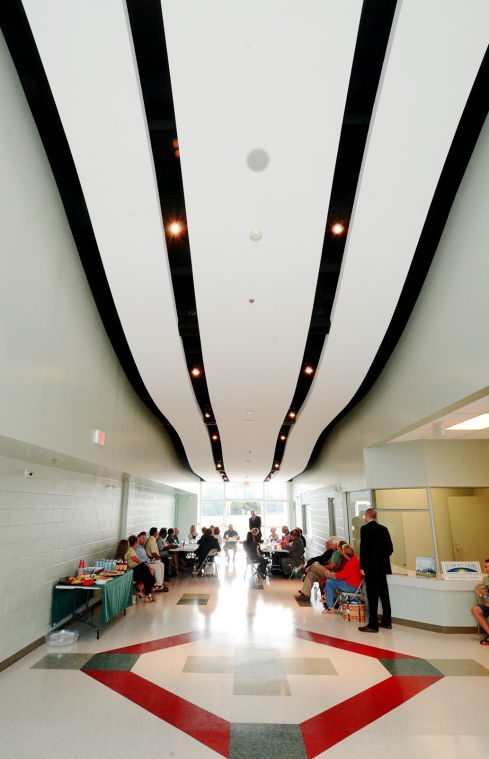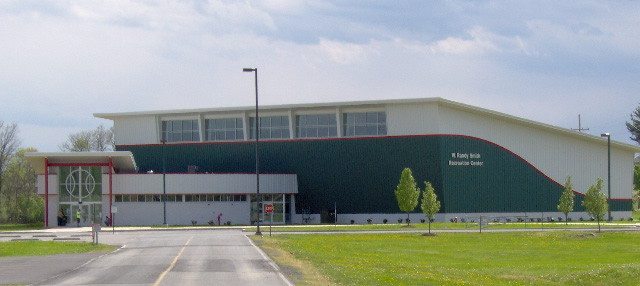 This new recreation center is located on a 2.69-acre site adjacent to Musselman High School in Inwood, West Virginia.  The site is highly visible from U.S. Route 11.  The Martinsburg-Berkeley County Parks and Recreation Department were in need of a facility in the southern part of the county and a local citizen came forward to fully fund the building.
Helbing Lipp Recny Architects' design approach places the building close to U. S. Route 11 for maximum visibility.  The 20,300 sq. ft. facility is designed around a pre-engineered metal building using stock components in different and unusual ways to create a very unique and striking look.  The building is designed to accommodate three more gymnasium modules wrapping around the back of the facility.
The exterior employs single slope roofs with large overhangs on all sides.  The exterior walls slope outward to follow the shape of the metal structural frames.  The exterior skin has a two-color scheme separated by a curved accent band.
Inside, the central support spaces include a stunning entry lobby with a basketball-shaped feature window above the entry doors and an undulating ceiling, as well as generous space for offices, concessions and restrooms.  The main gymnasium is 14,700 sq. ft. in area and contains a large multi-use gym space.  This space holds two regulation sized basketball courts with a curtain divider and bleachers.  It can be easily reconfigured for other spectator events such as volleyball, gymnastics, and boxing, as well as for community events that require a large space.  High clerestory windows provide natural lighting and LED lighting is used throughout the facility for energy efficiency.